The SIDE Solidarity In Daily Efforts initiative aims to create inclusive spaces where people who identify as women and are migrants in Slovenia lead goodness for all. Our SIDE initiative started in September 2021 with the help and support of the European Solidarity Corps we are grateful for the support they provided to launch our initiative; Last week, on the second of November 2021, we had the great pleasure of hosting a bazaar delivered by the No-Border Craft, a self-organized group of female asylum seekers, migrant women with refugee status, and activists in Slovenia gathering to crochet, socialize and empower!
This event was a great opportunity to socialize and exchange our expectations and wishes.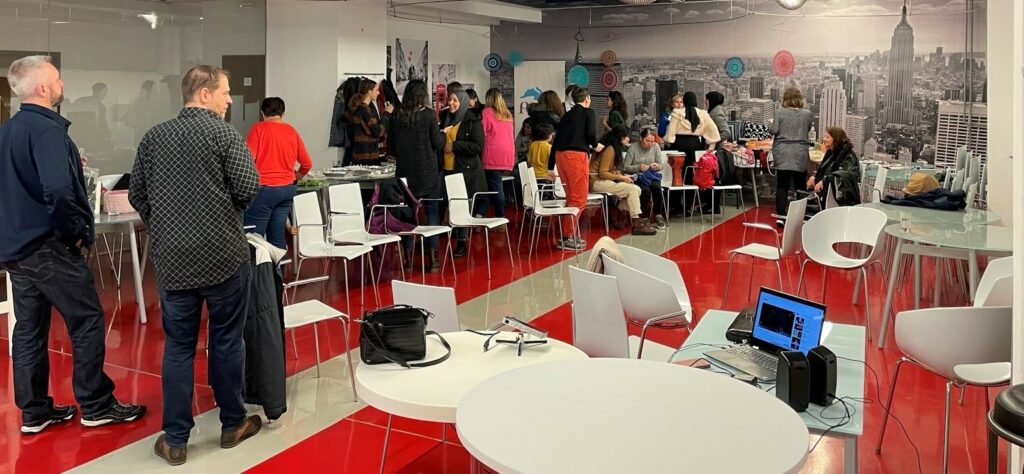 The Solidarity In Daily Effort (SIDE) with reference 2021-1-SI02-ESC30-SOL-000036950 is supported by the European Solidarity Corps program, the projects will take place from 01.09.2021-31.08.2022 (12 months).