From 8th – 11th of June, we visited the centre of Peace – Rondine, which is managed by the Rondine Cittadella della Pace association, close to the Italian city Arezzo. There, we concluded the annual festival of Peace YouTopic Fest 2023 (Festival Internazionale sul Conflitto).
At the main panel, titled "Peace, politically desirable" we were a guest speaker on behalf of the ENoP (European Network of Political Foundations), discussing the importance of peace, education and adocacy for peace in politics and through political foundations.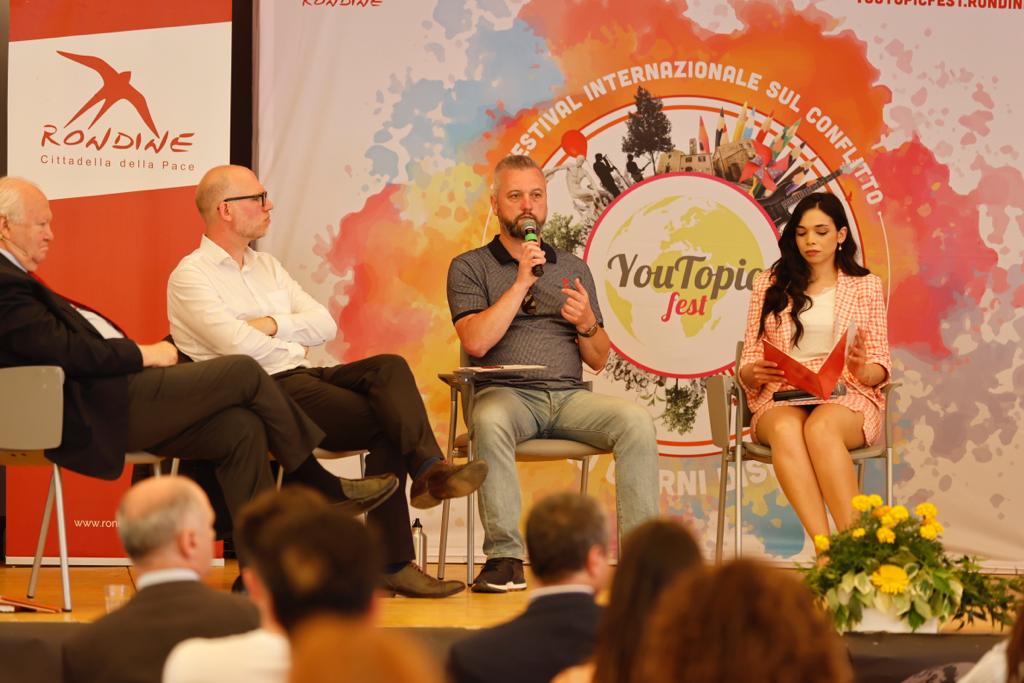 We also had a chance to present the achievements of the Institute Povod from Slovenia – our impact on the work with youth, migrations and intercultural dialogue, bringing together people and cultures for better understanding.
Muguel Āngel Moratinos, the United Nations Under-Secretary-General, High Representative for United Nations Alliance of Civilizations (the main global cross-cultural hub for untercultural aspects) was also an interlocutor on the same panel.