On the 25th of May, at İstanbul Yeni Yüzyıl Üniversitesi, we presented our Povod Institute and the work we have been co-implementing with our partners within the WE for Development program.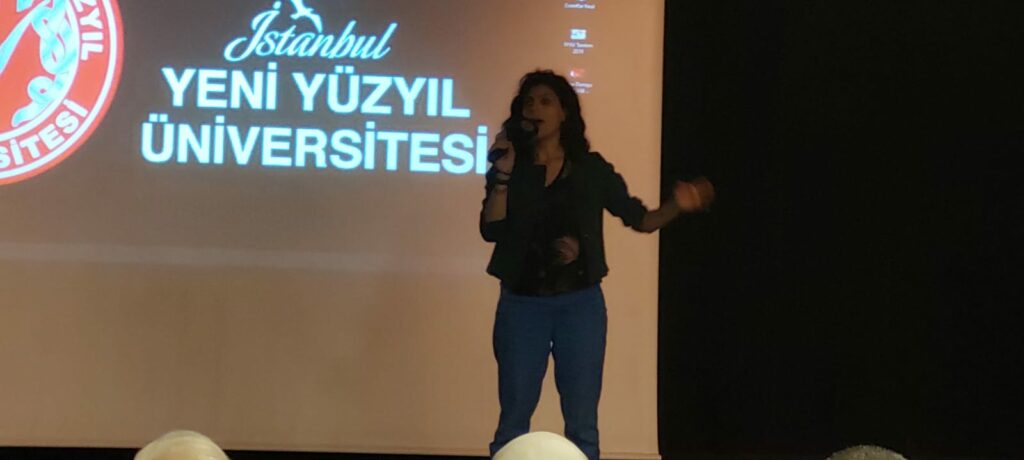 During the past few months, we organised community events for participatory research on the role of people who identify as women and come from minority groups in sustainable development in Slovenia, Turkey and Romania.
Local performances to spread awareness of responsible consumption and sustainable management.
interactive lectures on digitalisation and ICT skills within a decolonial discourse
We are grateful to our partners based in Romania, Slovenia and Turkey for this thoughtful Journey!
Thank you also to Vizyoner Kadınlar Derneği and İstanbul Yeni Yüzyıl Üniversitesi for your great hospitality and for hosting us in this perfectly organised event.
We will share our participatory program's research and intellectual output within two months.
Vizyoner Kadınlar Derneği, Adapto Youth